Notice: Use of undefined constant titol - assumed 'titol' in /home/harrypot/public_html/fanfictions/capitol/mostra.php on line 65

Notice: Use of undefined constant imatge - assumed 'imatge' in /home/harrypot/public_html/fanfictions/general.php on line 550

Notice: Use of undefined constant imatge - assumed 'imatge' in /home/harrypot/public_html/fanfictions/general.php on line 550

Notice: Use of undefined constant imatge - assumed 'imatge' in /home/harrypot/public_html/fanfictions/general.php on line 550

Notice: Use of undefined constant imatge - assumed 'imatge' in /home/harrypot/public_html/fanfictions/general.php on line 550

Notice: Use of undefined constant imatge - assumed 'imatge' in /home/harrypot/public_html/fanfictions/general.php on line 552

The Warlock Horror Picture Show - 02 — El director és especialista en guardar trastos, però no en ser simpàtic
Notice
: Use of undefined constant num - assumed 'num' in
/home/harrypot/public_html/fanfictions/capitol/mostra.php
on line
66
Notice
: Use of undefined constant titol - assumed 'titol' in
/home/harrypot/public_html/fanfictions/capitol/mostra.php
on line
67
Notice
: Use of undefined constant bodytext - assumed 'bodytext' in
/home/harrypot/public_html/fanfictions/capitol/mostra.php
on line
68
Notice
: Use of undefined constant pdate - assumed 'pdate' in
/home/harrypot/public_html/fanfictions/capitol/mostra.php
on line
74
Notice
: Use of undefined constant mdate - assumed 'mdate' in
/home/harrypot/public_html/fanfictions/capitol/mostra.php
on line
76
Notice
: Use of undefined constant id_autor - assumed 'id_autor' in
/home/harrypot/public_html/fanfictions/capitol/mostra.php
on line
79
Notice
: Use of undefined constant user_avatar_type - assumed 'user_avatar_type' in
/home/harrypot/public_html/includes/metodes_utils_comuns.php
on line
133
Notice
: Use of undefined constant user_avatar_type - assumed 'user_avatar_type' in
/home/harrypot/public_html/includes/metodes_utils_comuns.php
on line
136
Notice
: Use of undefined constant user_avatar_type - assumed 'user_avatar_type' in
/home/harrypot/public_html/includes/metodes_utils_comuns.php
on line
138
Notice
: Use of undefined constant user_avatar - assumed 'user_avatar' in
/home/harrypot/public_html/includes/metodes_utils_comuns.php
on line
139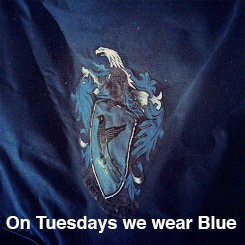 Notice
: Use of undefined constant visible - assumed 'visible' in
/home/harrypot/public_html/fanfictions/capitol/mostra.php
on line
83
Notice
: Use of undefined constant status - assumed 'status' in
/home/harrypot/public_html/fanfictions/capitol/mostra.php
on line
83
Notice
: Use of undefined constant id_autor - assumed 'id_autor' in
/home/harrypot/public_html/fanfictions/capitol/mostra.php
on line
86
Notice
: Use of undefined constant id_autor - assumed 'id_autor' in
/home/harrypot/public_html/fanfictions/capitol/mostra.php
on line
86
Notice
: Use of undefined constant id_autor - assumed 'id_autor' in
/home/harrypot/public_html/fanfictions/capitol/mostra.php
on line
86
Escrit per
Mercè Granger
Notice
: Use of undefined constant ptime - assumed 'ptime' in
/home/harrypot/public_html/fanfictions/capitol/mostra.php
on line
87
Enviat el dia 28/10/2018 a les 02:05:39
Notice
: Use of undefined constant mtime - assumed 'mtime' in
/home/harrypot/public_html/fanfictions/capitol/mostra.php
on line
88
Última modificació 05/11/2018 a les 13:36:04
Notice
: Use of undefined constant id - assumed 'id' in
/home/harrypot/public_html/fanfictions/capitol/mostra.php
on line
89
Notice
: Use of undefined constant titol - assumed 'titol' in
/home/harrypot/public_html/fanfictions/capitol/mostra.php
on line
89
Notice
: Use of undefined constant titol - assumed 'titol' in
/home/harrypot/public_html/fanfictions/capitol/mostra.php
on line
89
Tots els capítols de The Warlock Horror Picture Show
Versió per imprimir
Notice
: Use of undefined constant id_autor - assumed 'id_autor' in
/home/harrypot/public_html/fanfictions/general.php
on line
121
Notice
: Use of undefined constant titol - assumed 'titol' in
/home/harrypot/public_html/fanfictions/capitol/mostra.php
on line
98
Notice
: Use of undefined constant num - assumed 'num' in
/home/harrypot/public_html/fanfictions/capitol/mostra.php
on line
25
Notice
: Use of undefined constant title - assumed 'title' in
/home/harrypot/public_html/fanfictions/capitol/mostra.php
on line
25
< Anterior capítol
||
Notice
: Use of undefined constant titol - assumed 'titol' in
/home/harrypot/public_html/fanfictions/capitol/mostra.php
on line
99
Notice
: Use of undefined constant num - assumed 'num' in
/home/harrypot/public_html/fanfictions/capitol/mostra.php
on line
39
Notice
: Use of undefined constant title - assumed 'title' in
/home/harrypot/public_html/fanfictions/capitol/mostra.php
on line
39
Pròxim capítol >
Notice
: Use of undefined constant titol - assumed 'titol' in
/home/harrypot/public_html/fanfictions/capitol/mostra.php
on line
101
Notice
: Use of undefined constant title - assumed 'title' in
/home/harrypot/public_html/fanfictions/capitol/mostra.php
on line
104
02 — El director és especialista en guardar trastos, però no en ser simpàtic
—Però... allò que va dir el Danny, que era exactament?

—Ezpera... —va dir la Sumi mentre mirava al paper on havia apuntat les paraules que recordava de la profecia del Danny. No havia estat una operació gaire exitosa: hi havia espais en blanc i combinava l'alfabet anglès amb el japonès—. No-ze-qué marcarà el principi de la tragèdia.

—Joder, que optimista estava... —va opinar el Danny mentre es prenia el seu tercer cafè. Si tenir ressaca ja era horrible, el fet dhaver tingut un atac profètic no millorava la situació.

—Una tragèdia... sona que aquí mor fins a la iaia de l'apuntador. Ei, bon dia Ava —va saludar la Candy a la nova incorporació —. Vens de fer el càsting de The Walking Inferus?

—Puta. Que és això?

—El que recordo de la profezia. Estem intentant desxifrar-la.

—Segueixo al·lucinant. Domines el japonés, tia —L'Ava estava mirant el paper per sobre de l'espatlla de la Sumi —. A jo ja em costa parlar l'anglès.

—Ja ho hem notat reina. Cada cop que obres la boca.

—Vés-te'n a la merda, Candy.

—"Demanar ajuda al fantasma". Si estiguéssim a Hogwarts, estaria clar... però aquí no hi ha cap fantasma pul·lulant. No els arribava el pressupost per tant.

—Però això de l'espectacle... sí que està clar —va sospirar el Danny. Els quatres es varen mirar, i així es varen entendre.

La representació de El cor pelut del Nigromant feia temps que estava en els llavis de tothom. Una representació especial per al dia de Halloween, quan s'obriria l'escola a tothom que hagués pagat els insignificants 80 galeons de l'entrada.

—Però els de primer quasi ni actuem —va fer la Candy—. Perfecte, és per això que el meu pare paga la matrícula. Per sortir en un moment fent com que espolso.

—Una fiesta —va ironitzar el Danny.

—Però no podem deixar que vagi malament. Zi no éz fa la funció... no zeria bó per la ezcola.

—Anem a parlar amb l'Alambí? Que el Danny li ha pegat un xungo i que pareix que la seva gran funció està en perill.

Quatre van assentir, però només tres es van aixecar. La Candy, el Danny i la Sumi va reparar en que l'Ava no els seguia. Quan es van girar per demanar-li explicacions, ella seguia menjant tan tranquil·lament.

—Deixeu-me berenar, no?



Diversos obstacles es varen interposar abans d'arribar al despatx: estudiant corrents perquè arribaven tard, altres que anaven a arreglar-se el descosit del vestit, un elf que va esopegar amb la Sumi i el Chris, l'admirador de l'Ava, que va oferir-li una rosa però ella el va enviar a la merda.

Si ningú els hagués dit que allò era el despatx de l'Alambí, ben bé podrien haver pensat que era el traster de l'escola. Tenia a un costat la maqueta del balcó de la interpretació de Romeu i Julieta de l'any passat; a sobre hi reposaven els cartells que havien fet per a Hogwarts School Musical. A l'altre costat, la capa de Mort de la Rondalla dels Tres Germans, mentre que unes llums els anunciaven que estaven a Trois Balais Rouge. Era impossible dir de quin color eren les parets, de tants trastos que hi havia apilats.

—No sabia que era familiar del Diógenes... —va murmurar la Candy en veure tot aquell merder—. Perdoni, puc fer una foto per mostrar-li a la meva madrastra em digui desordenada?

L'Alambí no la va escoltar. Estava molt ocupat escridassant a l'arrajaploma, perquè demanés 20 botelles més d'aigualmel. I després escriu a Madame Malkin que l'actriu diu que el vestit aquell ha encongit, sinò no s'explica que no li entri. També a Magikea, que una de les taules coixeja.

—Oh, perfecte, els estava esperant —Per fi havia reparat en ells. No ho entengueren. Sí en aquella escola no eren coneguts ni a l'hora de sopar —. Són de Magikea, oi?

—Som estudiants... —La Candy es preparava per dir una paraula no apta per tots els públics, per sort va ser a temps de rectificar.

—No em sonen les seves cares. No deveu ser dels estudiants més prometedors...

—Gràcies per la sinceritat. Em posaré aquesta frase a la meva agenda per motivar-me.

—Que volen? Estic MOLT ocupat.

—Veurà, senyor, he tingut una profecia. I deia... bé, el que recorden els meus amics... que la funció se'n pot anar a prendre per cul.

—I per què l'hauria de creure?

—Eh... ja he tingut altres visions abans. I he encertat.

—Com quan va profetitzar que una gran tragèdia ens passaria a l'hora de sopar. S'havia acabat la seva pizza preferida —va dir l'Ava, mentre es llimava les ungles. Ja s'havia adjudicat seient: el tron que havien utilitzat per a la representació de Joc de Varetes, l'obra que havien acusat de plagi a una famosa sèrie muggle —. Sempre havia dit que era una reina. Però no de Ponent —va afegir en veure on estava asseguda.

—Veu? I també... —El Danny va inspirar. No era fàcil dir allò en públic —sóc família de la Katrina Ímago. La famosa vident.

—L'estrella de Bruixa Indiscreta? La dels horòscops? La que assegura tenir 700 anys i haver tingut una relació poliamorosa amb el Dumbledore i el Grindelwald?

La cara del Danny es va tornar roja. Tothom té un familiar del qual se n'avergonyeix. El problema és quan aquest familiar és bastant donant en cridar l'atenció. Clar que també havia tingut un avantpassat que havia escrit un llibre molt interessant (aparentment) sobre horacles i somnis. Però, qui es fixa en un escriptor quan tens a tal personatge barallant-se cada dia amb la Skeeter?

—També... també diu que va fer de doble espia en la Segona Guerra Màgica. Anava a les reunions dels Cavallers de la Mort d'incògnit. Té proves. Em va mostrar la capa que feia servir.

La Candy es va mossegar la llengua per no matissar que capes com aquella les venien al Primagic com a disfressa de Halloween a quinze sickles.

—Alguna prova més? —va dir l'Alambí, visiblement indiferent.

Tot i que la Sumi va intenta explicar per damunt tot allò de la profecia, el director la va tallar sense miraments. No tenia temps per als dramatismes i afanys de protagonisme d'uns alumnes de primer. "Deixau-me en pau!" va cridar. I després d'una pausa dramàtica, els va enviar a fotre camp.

—Hijo de puta.

—Gilipolles.

—Gràciez.

El Danny i la Candy havien xiuxiuejat els insults mentre sortien de l'habitació. La Sumi encara havia volgut mantenir les maneres. L'Ava s'estava adormint.

—Reina de Ponent, desperta —va dir la Candy mentre l'estirava del braç. L'Ava li va dedicar una mirada d'aquelles que maten —. Quina pena que sigui republicana.



Els ànims a l'habitació estaven baixos. Una punyalada els hauria fet menys mal que les paraules del director. Allò havia evaporat totes les ganes d'anar a parlar amb algun altre membre del claustre.

—Ho haurem d'arreglar nosaltres sols. No és que ara li tingui especial simpatia al director —el Danny va deixar anar una ganyota —, però ens pot perjudicar a nosaltres. Fer una bona funció és positiu per a l'escola. I els nostres companys d'últim curs no es mereixen que tot vagi malament per l'estúpid director. Segurament d'aquí a uns minuts em cagui en jo mateix per dir això... però crec que hem de fer tot el possible per arreglar-ho.

—Quin pal tu —va dir l'Ava, tombada sobre el llit—. Danny, no és que negui dels teus dons però... com estem segurs que simplementanaves molt borratxo i et va donar per dir coses sense sentit i després no te'n recordes? L'any passat em vaig emborratxar a una festa i segons els meus amics vaig anar a dir-li moltes coses a la meva ex, i jo no me'n recordo.

—Això ho vares oblidar tu mateixa per seguir pensant que tens dignitat, nena.

—La vaig perdre quan et vaig conèixer, Candy&nb sp;—La Candy li va enviar un petó—. Danny, no et ratllis. Segurament no serà res.

El Danny va somriure forçosament, no gaire convençut.


El somriure, però, no va durar massa.

Van substituir l'habitació pel teatre. Estaven citats a l'assaig del número musical inicial de l'obra, l'únic moment en què participarien. Tenien sort que els havien agafat de servents del Nigromant, i encara ballaven un poc. A un company li havia tocat el paper de canelobre.

Entrar al teatre just el dia abans de la representació t'assegurava un estrès immediat. L'Alambí, des de la seva cadira, fotia crits a la Beckett, la professora d'interpretació. La Regina, li cridava a la Virginia, la professora d'Estètica perquè el seu cafè latte de Starsickles no duia quatre glaçons de gel com havia exigit. Eventualment, es va cansar de cridar-li, i va decidir reconduir els seus crits a una elfina.

—En serio li canvien el puto cafè perquè no té quatre glaçons? —La Candy no s'ho podia creure—. Una vegada el Tony va anar a demanar el meu cafè al Starsickles i es va equivocar. La seva resposta? "Vaja, quina merda per tu".

—EI, DÓNA'M EL CAFÉ! —va cridar el Danny —Els cafès de Starsic kles són cars!

—Zi, l'Ava el necezita.

—L'Ava sempre necessita un cafè. És part de la seva personalitat.

Com ja era tradició en aquella escola, els varen ignorar. La Regina es va adonar que per molt que cridés no es materialitzaria un glaçó més a la seva beguda i va anar a cercar una altra beguda a la tauleta.

—Quina ampolla és la del te negre amb vainilla?

—No... No ho sé —va murmurar l'elfina, visiblement espantada —Crec... crec que aquella botella. No ho sé segur, la nit anterior algú va entrar al rebost i va descol·locar totes les begudes.

Però la Regina feia temps que havia deixat d'escoltar. Havia agafat l'ampolla que l'elfina l'havia assenyalat i ja se l'estava bevent. De sobte, va deixar caure l'ampolla. El seu cos va començar-se a convulsionar-se, com si tingués espasmes.

—Però... que cony li passa? —va preguntar el Danny.

Els efectes de la beguda no els varen notar immediatament. Primer va ser a la punta dels dits i els peus, de manera molt subtil. Però ràpidament va avançar cap a les cames i els braços; i en un tancar i obrir d'ulls, la Regina era rosa i peluda de cap a peus.

L'Alambí es va aixecar tan ràpid de la seva cadira i va volar cap a on estava la noia. La preocuació per la seva estrella era palpable.

—Regina, estàs bé?

—Quan vaig caure per les ezcalez ningú em va venir a ajudar. Favoritzme on?

La Regina va obrir la boca, però només va dir sons intel·ligibles. L'Alambí va començar a murmurar alguna cosa sobre que allò era pitjor que la representació de la Font de la Bona Fortuna. Que no podia ser, que això significava que...

—No tenim actriu principal. L'obra queda cancel·lada.
Llegit 175 vegades

Notice: Use of undefined constant titol - assumed 'titol' in /home/harrypot/public_html/fanfictions/capitol/mostra.php on line 118

Notice: Use of undefined constant num - assumed 'num' in /home/harrypot/public_html/fanfictions/capitol/mostra.php on line 25

Notice: Use of undefined constant title - assumed 'title' in /home/harrypot/public_html/fanfictions/capitol/mostra.php on line 25
< Anterior capítol ||
Notice: Use of undefined constant titol - assumed 'titol' in /home/harrypot/public_html/fanfictions/capitol/mostra.php on line 119

Notice: Use of undefined constant num - assumed 'num' in /home/harrypot/public_html/fanfictions/capitol/mostra.php on line 39

Notice: Use of undefined constant title - assumed 'title' in /home/harrypot/public_html/fanfictions/capitol/mostra.php on line 39
Pròxim capítol >
Comentaris
Envia un
comentari!
:
Notice
: Undefined variable: anonymous in
/home/harrypot/public_html/fanfictions/comentari/mostra.php
on line
43
Per comentar has d'estar registrat. Registra't és gratuït ;-)

Notice: Use of undefined constant comment - assumed 'comment' in /home/harrypot/public_html/fanfictions/comentari/mostra.php on line 120

Notice: Use of undefined constant usuari - assumed 'usuari' in /home/harrypot/public_html/fanfictions/comentari/mostra.php on line 134

Notice: Use of undefined constant user_avatar_type - assumed 'user_avatar_type' in /home/harrypot/public_html/includes/metodes_utils_comuns.php on line 133

Notice: Use of undefined constant user_avatar_type - assumed 'user_avatar_type' in /home/harrypot/public_html/includes/metodes_utils_comuns.php on line 136

Notice: Use of undefined constant user_avatar_type - assumed 'user_avatar_type' in /home/harrypot/public_html/includes/metodes_utils_comuns.php on line 138

Notice: Use of undefined constant user_avatar - assumed 'user_avatar' in /home/harrypot/public_html/includes/metodes_utils_comuns.php on line 139


Notice: Use of undefined constant usuari - assumed 'usuari' in /home/harrypot/public_html/fanfictions/comentari/mostra.php on line 155


Notice: Use of undefined constant usuari - assumed 'usuari' in /home/harrypot/public_html/fanfictions/comentari/mostra.php on line 165

Notice: Use of undefined constant aid - assumed 'aid' in /home/harrypot/public_html/fanfictions/comentari/mostra.php on line 165

Notice: Use of undefined constant aid - assumed 'aid' in /home/harrypot/public_html/fanfictions/comentari/mostra.php on line 167
Mercè Granger
Notice: Use of undefined constant aid - assumed 'aid' in /home/harrypot/public_html/fanfictions/comentari/mostra.php on line 169

Notice: Use of undefined constant usuari - assumed 'usuari' in /home/harrypot/public_html/fanfictions/comentari/mostra.php on line 186

Notice: Use of undefined constant comentaris - assumed 'comentaris' in /home/harrypot/public_html/fanfictions/comentari/mostra.php on line 186
64 comentaris
28/10/2018 a les 11:22:38
#27273

Notice: Use of undefined constant usuari - assumed 'usuari' in /home/harrypot/public_html/fanfictions/comentari/mostra.php on line 220

Notice: Use of undefined constant ff - assumed 'ff' in /home/harrypot/public_html/fanfictions/comentari/mostra.php on line 222
Tinc 4 fanfictions i un total de 12 capítols

Notice: Use of undefined constant id_autor - assumed 'id_autor' in /home/harrypot/public_html/fanfictions/general.php on line 121


Hola de nou.

Cosetes:

The Walking Inferius ve a ser l'equivalent màgic de The Walking Dead, amb això la Candy li vol dir a l'Ava que és molt zombi.
L'Alambí és canon. El Dumbledore el menciona com a antic professor de Botànic de Hogwarts, que va anar a ensenyar a l'EMAD. No em pareix desbaratat que, passatsmés de vint anys, sigui director...? També ens parla d'un "trauma" que en aquesta fic encara li persisteix, pobre. (Ah, i crec que he escrit el cognom bé, però no tenc aquí Les Rondalles del Bard Gallard en català i no he trobat forma de trobar-lo. És el que tinc apuntat quan ho vaig consultar a casa, però no n'estic del 100% segura... )
I respecte a la descripció dels trastos... alguns noms d'obres són paròdies a obres de teatre, pel·lícules o series muggles xD Hogwarts School Musical crec que és bastant obvi, Tros Balais Rouge seria Molin Rouge (el nom és una merda, ho sé, no se m'ocorria res millor) i Joc de Varetes és Game of Thrones. Molt original, ho sé xd


Fins al pròxim capítol!






Notice: Use of undefined constant comment - assumed 'comment' in /home/harrypot/public_html/fanfictions/comentari/mostra.php on line 120

Notice: Use of undefined constant usuari - assumed 'usuari' in /home/harrypot/public_html/fanfictions/comentari/mostra.php on line 134

Notice: Use of undefined constant user_avatar_type - assumed 'user_avatar_type' in /home/harrypot/public_html/includes/metodes_utils_comuns.php on line 133

Notice: Use of undefined constant user_avatar_type - assumed 'user_avatar_type' in /home/harrypot/public_html/includes/metodes_utils_comuns.php on line 136

Notice: Use of undefined constant user_avatar - assumed 'user_avatar' in /home/harrypot/public_html/includes/metodes_utils_comuns.php on line 137


Notice: Use of undefined constant usuari - assumed 'usuari' in /home/harrypot/public_html/fanfictions/comentari/mostra.php on line 155


Notice: Use of undefined constant usuari - assumed 'usuari' in /home/harrypot/public_html/fanfictions/comentari/mostra.php on line 165

Notice: Use of undefined constant aid - assumed 'aid' in /home/harrypot/public_html/fanfictions/comentari/mostra.php on line 165

Notice: Use of undefined constant aid - assumed 'aid' in /home/harrypot/public_html/fanfictions/comentari/mostra.php on line 167
Unapersona
Notice: Use of undefined constant aid - assumed 'aid' in /home/harrypot/public_html/fanfictions/comentari/mostra.php on line 169

Notice: Use of undefined constant usuari - assumed 'usuari' in /home/harrypot/public_html/fanfictions/comentari/mostra.php on line 186

Notice: Use of undefined constant comentaris - assumed 'comentaris' in /home/harrypot/public_html/fanfictions/comentari/mostra.php on line 186
201 comentaris
01/11/2018 a les 23:05:13
#27284

Notice: Use of undefined constant usuari - assumed 'usuari' in /home/harrypot/public_html/fanfictions/comentari/mostra.php on line 220

Notice: Use of undefined constant ff - assumed 'ff' in /home/harrypot/public_html/fanfictions/comentari/mostra.php on line 222
Tinc 6 fanfictions i un total de 39 capítols

Notice: Use of undefined constant id_autor - assumed 'id_autor' in /home/harrypot/public_html/fanfictions/general.php on line 121


Starsickles! Boníssim! Hahaha

El diàleg inicial està molt bé. Em sembla que em quedo amb "aquí no hi ha cap fantasma pul·lulant. No els arribava el pressupost per tant" xD I caram, aquest Alambí. Una mica de trauma sí que té, per tractar els seus alumnes així. Crec que en fa un gra massa, em pregunto si és així sempre o simplement està alterat per alguna cosa que ja s'explicarà més endavant.

Una alumna es beu una poció transmutadora i que de pas fa que no es pugui comunicar i la resposta del director és "l'obra queda cancel·lada", molt amable aquest Alambí. Cridar una ambulància? Nah, ja la portarem a la perruqueria hahaha.

L'elfa aquesta sap alguna cosa. Està nerviosa, més del que seria normal. Però no crec que sigui ella la culpable. O bé és una marioneta d'algú altre o bé simplement estava per allà i sap què ha passat. Ja ho veurem!

Demà continuo llegint.






Notice: Use of undefined constant comment - assumed 'comment' in /home/harrypot/public_html/fanfictions/comentari/mostra.php on line 120

Notice: Use of undefined constant usuari - assumed 'usuari' in /home/harrypot/public_html/fanfictions/comentari/mostra.php on line 134

Notice: Use of undefined constant user_avatar_type - assumed 'user_avatar_type' in /home/harrypot/public_html/includes/metodes_utils_comuns.php on line 133

Notice: Use of undefined constant user_avatar_type - assumed 'user_avatar_type' in /home/harrypot/public_html/includes/metodes_utils_comuns.php on line 136

Notice: Use of undefined constant user_avatar - assumed 'user_avatar' in /home/harrypot/public_html/includes/metodes_utils_comuns.php on line 137


Notice: Use of undefined constant usuari - assumed 'usuari' in /home/harrypot/public_html/fanfictions/comentari/mostra.php on line 155


Notice: Use of undefined constant usuari - assumed 'usuari' in /home/harrypot/public_html/fanfictions/comentari/mostra.php on line 165

Notice: Use of undefined constant aid - assumed 'aid' in /home/harrypot/public_html/fanfictions/comentari/mostra.php on line 165

Notice: Use of undefined constant aid - assumed 'aid' in /home/harrypot/public_html/fanfictions/comentari/mostra.php on line 167
Agatha Black
Notice: Use of undefined constant aid - assumed 'aid' in /home/harrypot/public_html/fanfictions/comentari/mostra.php on line 169
Moderador/a
Notice: Use of undefined constant usuari - assumed 'usuari' in /home/harrypot/public_html/fanfictions/comentari/mostra.php on line 186

Notice: Use of undefined constant comentaris - assumed 'comentaris' in /home/harrypot/public_html/fanfictions/comentari/mostra.php on line 186
1194 comentaris
02/11/2018 a les 13:46:19
#27286

Notice: Use of undefined constant usuari - assumed 'usuari' in /home/harrypot/public_html/fanfictions/comentari/mostra.php on line 220

Notice: Use of undefined constant ff - assumed 'ff' in /home/harrypot/public_html/fanfictions/comentari/mostra.php on line 222
Tinc 8 fanfictions i un total de 193 capítols

Notice: Use of undefined constant id_autor - assumed 'id_autor' in /home/harrypot/public_html/fanfictions/general.php on line 121


Segueixo! M'estic pixant de riure, està brutal...

Quanta diva suelta, a l'escola d'Art... hahaha és clar que sí! Entre la Regina aquesta i el director... estan tots passats de voltes!

Com sempre, els teus diàlegs són molt guais, però encara més ho són les referències que fas a tot! M'encanta que totes les obres siguin "màgiques", però que tot i així no toquin res de les obres de Shackespeare! Tot i que si et sóc sincera hagués quedat millor "Macbeth" que "Romeu i Julieta", per lo de les bruixes i tal... ;)

Ostres! L'Alambí aquest és cànon? però on era jo quan van explicar tot això? Hahahaha, no ho recordo pas! Quin és el trauma que té, per cert? Diògenes? O alguna cosa de falta d'empatia?

Rectifico! L'Ava és Slytherin! I li agraden les noies, així que el seu pretendent ho té magre XD. M'agrada molt, com està quedant! L'argument és prou simple, però és un ambient molt nou al qual no estem acostumats, així que resulta molt refrescant com a FF!

Segueixo!






Notice: Use of undefined constant comment - assumed 'comment' in /home/harrypot/public_html/fanfictions/comentari/mostra.php on line 120

Notice: Use of undefined constant usuari - assumed 'usuari' in /home/harrypot/public_html/fanfictions/comentari/mostra.php on line 134

Notice: Use of undefined constant user_avatar_type - assumed 'user_avatar_type' in /home/harrypot/public_html/includes/metodes_utils_comuns.php on line 133

Notice: Use of undefined constant user_avatar_type - assumed 'user_avatar_type' in /home/harrypot/public_html/includes/metodes_utils_comuns.php on line 136

Notice: Use of undefined constant user_avatar - assumed 'user_avatar' in /home/harrypot/public_html/includes/metodes_utils_comuns.php on line 137


Notice: Use of undefined constant usuari - assumed 'usuari' in /home/harrypot/public_html/fanfictions/comentari/mostra.php on line 155


Notice: Use of undefined constant usuari - assumed 'usuari' in /home/harrypot/public_html/fanfictions/comentari/mostra.php on line 165

Notice: Use of undefined constant aid - assumed 'aid' in /home/harrypot/public_html/fanfictions/comentari/mostra.php on line 165

Notice: Use of undefined constant aid - assumed 'aid' in /home/harrypot/public_html/fanfictions/comentari/mostra.php on line 167
hermione potter
Notice: Use of undefined constant aid - assumed 'aid' in /home/harrypot/public_html/fanfictions/comentari/mostra.php on line 169

Notice: Use of undefined constant usuari - assumed 'usuari' in /home/harrypot/public_html/fanfictions/comentari/mostra.php on line 186

Notice: Use of undefined constant comentaris - assumed 'comentaris' in /home/harrypot/public_html/fanfictions/comentari/mostra.php on line 186
237 comentaris
07/11/2018 a les 12:17:12
#27300

Notice: Use of undefined constant usuari - assumed 'usuari' in /home/harrypot/public_html/fanfictions/comentari/mostra.php on line 220

Notice: Use of undefined constant ff - assumed 'ff' in /home/harrypot/public_html/fanfictions/comentari/mostra.php on line 222
Tinc 8 fanfictions i un total de 69 capítols

Notice: Use of undefined constant id_autor - assumed 'id_autor' in /home/harrypot/public_html/fanfictions/general.php on line 121


Hola altra vegada!!!

Em vaig llegir el capítol fa uns dies, però no vaig poder-lo comentar (les estones de bus no em donen tant de temps xD). Anem al gra!

M'he pixat de riure jo sola amb les versions màgiques de les sèries, pel·lícules i musicals. Em quedo amb Hogwarts School Musical, m'he imaginat a molts dels personatges de HP ballant i cantant pels passadissos i he mort.

És estrany veure depèn quins diàlegs, perquè parlen molt com jo, no sé, m'agrada! Trobo que és una manera encertada de fer veure que els dos móns no són tan diferents (bé, segueixo rencorosa perquè no em va arribar la carta de Hogwarts... intento no pensar-hi).

És molt original, m'està agradant molt, Mercè!

Vaig a seguir llegint una mica (que no em donarà temps de comentar i llegir-ho tot!!)






Notice: Use of undefined constant comment - assumed 'comment' in /home/harrypot/public_html/fanfictions/comentari/mostra.php on line 120

Notice: Use of undefined constant usuari - assumed 'usuari' in /home/harrypot/public_html/fanfictions/comentari/mostra.php on line 134

Notice: Use of undefined constant user_avatar_type - assumed 'user_avatar_type' in /home/harrypot/public_html/includes/metodes_utils_comuns.php on line 133

Notice: Use of undefined constant user_avatar_type - assumed 'user_avatar_type' in /home/harrypot/public_html/includes/metodes_utils_comuns.php on line 136

Notice: Use of undefined constant user_avatar - assumed 'user_avatar' in /home/harrypot/public_html/includes/metodes_utils_comuns.php on line 137


Notice: Use of undefined constant usuari - assumed 'usuari' in /home/harrypot/public_html/fanfictions/comentari/mostra.php on line 155


Notice: Use of undefined constant usuari - assumed 'usuari' in /home/harrypot/public_html/fanfictions/comentari/mostra.php on line 165

Notice: Use of undefined constant aid - assumed 'aid' in /home/harrypot/public_html/fanfictions/comentari/mostra.php on line 165

Notice: Use of undefined constant aid - assumed 'aid' in /home/harrypot/public_html/fanfictions/comentari/mostra.php on line 167
Antares_Black
Notice: Use of undefined constant aid - assumed 'aid' in /home/harrypot/public_html/fanfictions/comentari/mostra.php on line 169

Notice: Use of undefined constant usuari - assumed 'usuari' in /home/harrypot/public_html/fanfictions/comentari/mostra.php on line 186

Notice: Use of undefined constant comentaris - assumed 'comentaris' in /home/harrypot/public_html/fanfictions/comentari/mostra.php on line 186
374 comentaris
27/11/2018 a les 02:14:00
#27319

Notice: Use of undefined constant usuari - assumed 'usuari' in /home/harrypot/public_html/fanfictions/comentari/mostra.php on line 220

Notice: Use of undefined constant ff - assumed 'ff' in /home/harrypot/public_html/fanfictions/comentari/mostra.php on line 222
Tinc 9 fanfictions i un total de 43 capítols

Notice: Use of undefined constant id_autor - assumed 'id_autor' in /home/harrypot/public_html/fanfictions/general.php on line 121


M'encanta llegir la Sumire així papissota amb les esses dels ferros! hahaha i també el fet que combini alfabet llatí i sil·labari japonès! Molt realista i són elements que ajuden a definir el personatge!

Després d'un atac profètic, un tercer cafè és necessari! hahaha

«Una tragèdia... sona que aquí mor fins a la iaia de l'apuntador» Quin riure!! No l'apuntador, no, la iaia de l'apuntador! «The Walking Inferus» hahahaha The Walking Dead! Inferus! (Afegeixo: Veig que ho has posat als comentaris: ja ho havia caçat!! ;) Conec Molin Rouge, però aquí sí que no havia agafat la referència...).

«"Demanar ajuda al fantasma". Si estiguéssim a Hogwarts, estaria clar... però aquí no hi ha cap fantasma pul·lulant. No els arribava el pressupost per tant» hahahaaaa!!!

El cor pelut del Nigromàntic!! Mola! Però WTF!! 80 galions?? Insignificants! L'obra o la carrera?? It's a f***g desgrace!

Oh! Es diu Alambí? Em sona, però no estic segur de quin nom tenia. Tinc el llibret en diversos idiomes, menys en català... en català l'he tingut de la biblioteca, però no és meu. Doncs m'encanta el seu despatx! «No sabia que era familiar del Diógenes...» Genial! I això de la madrastra, brillant!

Hahahah Ui... atenció, senyors, que l'Ava ha de berenar!

Ei! Que a més té un admirador! I només fa primer!

Hogwarts School Musical! Hahahahaaa Bona!

Que bé que citis Madame Malkin! Però Magikea ja és massa hahahahahaaaa

Les «paraules no aptes per a tots els públics» no queden bé davant dels professors, tres de «a prendre pel cul»... xd «Em posaré aquesta frase a la meva agenda per motivar-me» fan!

La tragèdia al sopar: pizza esgotada! Ninja turtles approves! XD

El tron de Joc de Varetes m'ha matat!

Katrina Ímago? Te l'has inventada? (als noms he vist que sí. Sublim que 'Katrina' sia de l'Animal Crossing!!) M'agrada! «L'estrella de Bruixa Indiscreta? La dels horòscops? La que assegura tenir 700 anys i haver tingut una relació poliamorosa amb el Dumbledore i el Grindelwald?» és clar que sí!!! Tu em vols matar de riure o què!!!??

Això del Primàgic ja és massa! xD Tot sembla bruixívol si li afegeixes algun sufix o prefix màgic hahahhaa Tres quarts el mateix per Starsickles! Però no em deixa de fer molta gràcia!

Les pauses dramàtiques són importants en les escoles dramàtiques xD

Reines republicanes? A tot arreu (no, no és un acudit).

I aquí, com qui no vol la cosa, ens introdueixes una ex de l'Ava. Molt bé. Potser no aguantava que s'adormís cada dos per tres! hahahaa

Ai, el paper de canelobre... pitjor que ser una tomata...

Oh! Una elfina que no parla en tercera persona! Això sí que és nou!

Uoo! «la Regina era rosa i peluda de cap a peus» això sí que és una verí! Fàcil, ho heu vist? Si no cancel·leu l'obra perquè quatre alumnes de primers diuen que han tingut una visió, enverinem l'actriu principal i fora. Same result xD

--------------------------- -------

«especialista en guardar trastos»  especialista a (Davant d'infinitiu, la preposició 'en' no és correcta (només en cas que es tracti d'una locució temporal: 'en sortir de...'). Has de canviar la preposició que s'hi regeix per 'a' o 'de' (en alguns casos, per 'per'))

«allò que va dir el Danny, que era exactament?»  què

«aquí mor fins a la iaia»  aquí mor fins i tot la iaia

«no zeria bó per la ezcola»  bo

«estudiant corrents perquè arribaven tard»  estudiants

«mostrar-li a la meva madrastra () em digui desordenada»  mostrar-li a la meva madrastra quan em digui desordenada

«sinò no s'explica»  sinó

«horacles»  oracles

«matissar»  matisar

«la Sumi va intenta explicar»  intentar

«no és que negui dels teus dons»  no és que negui els teus dons

«Eventualment»  és un fals amic de l'anglès. «Aviat»o «de seguida», per exemple, seria més adequat. En català, 'eventualment' vol dir esporàdicament.

«les ezcalez»  lesz ;)

--------------

Em pixo amb el comentari de l'Unapersona: «Cridar una ambulància? Nah, ja la portarem a la perruqueria» hahahahaa

Trobo que té raó pel que fa el comportament de l'elfina.

«Quanta diva suelta, a l'escola d'Art...» ok em pixo tant amb la fic com amb els comentaris de la fic! xD

La Gee té raó per les bruixes de Macbeth, però crec que la cosa era pel balcó. I un balcó on surt sinó a Romeu i Julieta? Així que ja està bé. «L'Ava és Slytherin! I li agraden les noies, així que el seu pretendent ho té magre XD» Potser sí que és d'Slytherin (podria ser Gryffi també, és molt enèrgica), però encara no em posiciono. Pel que va a la segona frase, que tingui una ex-nòvia no vol dir que li agradin les noies (tot i que seria el més raonable). I que li agradin les noies no vol dir que el seu pretendent ho hagi de tenir magre.

Sí!! Resulta un ambient refrescant i ple de sorpreses! M'estic pixant de riure amb cada cosa que dius! M'està encantant! Vull llegir més coses de l'EMAD! :D

Continuo llegint!!

Antares






Notice: Use of undefined constant comment - assumed 'comment' in /home/harrypot/public_html/fanfictions/comentari/mostra.php on line 120

Notice: Use of undefined constant usuari - assumed 'usuari' in /home/harrypot/public_html/fanfictions/comentari/mostra.php on line 134

Notice: Use of undefined constant user_avatar_type - assumed 'user_avatar_type' in /home/harrypot/public_html/includes/metodes_utils_comuns.php on line 133

Notice: Use of undefined constant user_avatar_type - assumed 'user_avatar_type' in /home/harrypot/public_html/includes/metodes_utils_comuns.php on line 136

Notice: Use of undefined constant user_avatar - assumed 'user_avatar' in /home/harrypot/public_html/includes/metodes_utils_comuns.php on line 137


Notice: Use of undefined constant usuari - assumed 'usuari' in /home/harrypot/public_html/fanfictions/comentari/mostra.php on line 155


Notice: Use of undefined constant usuari - assumed 'usuari' in /home/harrypot/public_html/fanfictions/comentari/mostra.php on line 165

Notice: Use of undefined constant aid - assumed 'aid' in /home/harrypot/public_html/fanfictions/comentari/mostra.php on line 165

Notice: Use of undefined constant aid - assumed 'aid' in /home/harrypot/public_html/fanfictions/comentari/mostra.php on line 167
Cass Ross
Notice: Use of undefined constant aid - assumed 'aid' in /home/harrypot/public_html/fanfictions/comentari/mostra.php on line 169

Notice: Use of undefined constant usuari - assumed 'usuari' in /home/harrypot/public_html/fanfictions/comentari/mostra.php on line 186

Notice: Use of undefined constant comentaris - assumed 'comentaris' in /home/harrypot/public_html/fanfictions/comentari/mostra.php on line 186
286 comentaris
09/12/2018 a les 11:26:48
#27332

Notice: Use of undefined constant usuari - assumed 'usuari' in /home/harrypot/public_html/fanfictions/comentari/mostra.php on line 220

Notice: Use of undefined constant ff - assumed 'ff' in /home/harrypot/public_html/fanfictions/comentari/mostra.php on line 222
Tinc 9 fanfictions i un total de 13 capítols

Notice: Use of undefined constant id_autor - assumed 'id_autor' in /home/harrypot/public_html/fanfictions/general.php on line 121


Sí, sóc molt fan de l'Ava. Ostres, encara que tinguin deu mil problemes com el tema del Danny o el tema de l'escola, una ha de tenir les prioritats clares! I si toca menjar, toca menjar. Clar que sí. (Una mica m'ha fet pensar en el Ron haha.)

Ostres, quin despatx té el director! Si ma mare veigués això ja no es podria queixar de com tinc l'habitació, hahaha. (És més o menys lo que comenta la Candy, lol) M'ha caigut una mica malament, el director, per la manera com té de parlar amb els protagonistes. Escolti, vostè qui s'ha pensat que és!!

Vaia, doncs sí que acabem bé! M'encanta que poguem veure tant ràpid com canvia d'actitud el director. (M'encanta el 'favoritizmes on?') Té clares les seves prioritats, eh. Trobo que el final és molt ràpid... En sèrio que no tens una actriu suplent, Alambí?? Tot això que li ha passat a la Regina és molt xungo, tot i que com que no m'ha caigut gaire bé, una mica s'ho mereixia, escolta.






Notice: Use of undefined constant comment - assumed 'comment' in /home/harrypot/public_html/fanfictions/comentari/mostra.php on line 120

Notice: Use of undefined constant usuari - assumed 'usuari' in /home/harrypot/public_html/fanfictions/comentari/mostra.php on line 134

Notice: Use of undefined constant user_avatar_type - assumed 'user_avatar_type' in /home/harrypot/public_html/includes/metodes_utils_comuns.php on line 133

Notice: Use of undefined constant user_avatar_type - assumed 'user_avatar_type' in /home/harrypot/public_html/includes/metodes_utils_comuns.php on line 136

Notice: Use of undefined constant user_avatar - assumed 'user_avatar' in /home/harrypot/public_html/includes/metodes_utils_comuns.php on line 137


Notice: Use of undefined constant usuari - assumed 'usuari' in /home/harrypot/public_html/fanfictions/comentari/mostra.php on line 155


Notice: Use of undefined constant usuari - assumed 'usuari' in /home/harrypot/public_html/fanfictions/comentari/mostra.php on line 165

Notice: Use of undefined constant aid - assumed 'aid' in /home/harrypot/public_html/fanfictions/comentari/mostra.php on line 165

Notice: Use of undefined constant aid - assumed 'aid' in /home/harrypot/public_html/fanfictions/comentari/mostra.php on line 167
Arwen Black
Notice: Use of undefined constant aid - assumed 'aid' in /home/harrypot/public_html/fanfictions/comentari/mostra.php on line 169
Moderador/a
Notice: Use of undefined constant usuari - assumed 'usuari' in /home/harrypot/public_html/fanfictions/comentari/mostra.php on line 186

Notice: Use of undefined constant comentaris - assumed 'comentaris' in /home/harrypot/public_html/fanfictions/comentari/mostra.php on line 186
154 comentaris
17/12/2018 a les 23:48:50
#27352

Notice: Use of undefined constant usuari - assumed 'usuari' in /home/harrypot/public_html/fanfictions/comentari/mostra.php on line 220

Notice: Use of undefined constant ff - assumed 'ff' in /home/harrypot/public_html/fanfictions/comentari/mostra.php on line 222
Encara no he escrit cap fanfiction

Notice: Use of undefined constant id_autor - assumed 'id_autor' in /home/harrypot/public_html/fanfictions/general.php on line 121


És molt divertit, m'encanta l'ambient que has creat.

"Era impossible dir de quin color eren les parets, de tants trastos que hi havia apilats."

" Perdoni, puc fer una foto per mostrar-li a la meva madrastra em digui desordenada?"

"L'estrella de Bruixa Indiscreta? La dels horòscops? La que assegura tenir 700 anys i haver tingut una relació poliamorosa amb el Dumbledore i el Grindelwald?"

Són algunes de les frases que m'han fet molta gràcia XD L'última és espectacular, hahahaha!

I ara s'han quedat sense estrella! Si la profecia ja avisava, ja, però el director ni cas... tot i que no m'estranya, si la gran cosa terrible que va passar l'última vegada va ser que no tenien el seu menjar preferit! haha

Les referències que fas estan molt bé, és entretingut intentar endivinar de quin nom muggle provenen... I això que un d'ells havia estat acusat de plagi per una sèrie muggle, m'ha agradat molt!

80 galions l'entrada, casi res! Aquesta escola és d'alt estànding, o és que aspira a ser-ho amb els diners que recaptaran?

Oh, el meu ull expert em diu que li han posat poció de la mutació amb un pèl de pigmy puff, per com s'ha transformat. A veure si l'encerto! (tot i que mai podré superar la gran endevina de Bruixa Indiscreta!)