Notice: Use of undefined constant titol - assumed 'titol' in /home/harrypot/public_html/fanfictions/capitol/mostra.php on line 65

Notice: Use of undefined constant imatge - assumed 'imatge' in /home/harrypot/public_html/fanfictions/general.php on line 550

Notice: Use of undefined constant imatge - assumed 'imatge' in /home/harrypot/public_html/fanfictions/general.php on line 550

Notice: Use of undefined constant imatge - assumed 'imatge' in /home/harrypot/public_html/fanfictions/general.php on line 550

Notice: Use of undefined constant imatge - assumed 'imatge' in /home/harrypot/public_html/fanfictions/general.php on line 550

Notice: Use of undefined constant imatge - assumed 'imatge' in /home/harrypot/public_html/fanfictions/general.php on line 552

The Warlock Horror Picture Show - 03 — Com deia Queen: The show must go on
Notice
: Use of undefined constant num - assumed 'num' in
/home/harrypot/public_html/fanfictions/capitol/mostra.php
on line
66
Notice
: Use of undefined constant titol - assumed 'titol' in
/home/harrypot/public_html/fanfictions/capitol/mostra.php
on line
67
Notice
: Use of undefined constant bodytext - assumed 'bodytext' in
/home/harrypot/public_html/fanfictions/capitol/mostra.php
on line
68
Notice
: Use of undefined constant pdate - assumed 'pdate' in
/home/harrypot/public_html/fanfictions/capitol/mostra.php
on line
74
Notice
: Use of undefined constant mdate - assumed 'mdate' in
/home/harrypot/public_html/fanfictions/capitol/mostra.php
on line
76
Notice
: Use of undefined constant id_autor - assumed 'id_autor' in
/home/harrypot/public_html/fanfictions/capitol/mostra.php
on line
79
Notice
: Use of undefined constant user_avatar_type - assumed 'user_avatar_type' in
/home/harrypot/public_html/includes/metodes_utils_comuns.php
on line
133
Notice
: Use of undefined constant user_avatar_type - assumed 'user_avatar_type' in
/home/harrypot/public_html/includes/metodes_utils_comuns.php
on line
136
Notice
: Use of undefined constant user_avatar_type - assumed 'user_avatar_type' in
/home/harrypot/public_html/includes/metodes_utils_comuns.php
on line
138
Notice
: Use of undefined constant user_avatar - assumed 'user_avatar' in
/home/harrypot/public_html/includes/metodes_utils_comuns.php
on line
139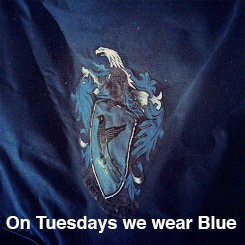 Notice
: Use of undefined constant visible - assumed 'visible' in
/home/harrypot/public_html/fanfictions/capitol/mostra.php
on line
83
Notice
: Use of undefined constant status - assumed 'status' in
/home/harrypot/public_html/fanfictions/capitol/mostra.php
on line
83
Notice
: Use of undefined constant id_autor - assumed 'id_autor' in
/home/harrypot/public_html/fanfictions/capitol/mostra.php
on line
86
Notice
: Use of undefined constant id_autor - assumed 'id_autor' in
/home/harrypot/public_html/fanfictions/capitol/mostra.php
on line
86
Notice
: Use of undefined constant id_autor - assumed 'id_autor' in
/home/harrypot/public_html/fanfictions/capitol/mostra.php
on line
86
Escrit per
Mercè Granger
Notice
: Use of undefined constant ptime - assumed 'ptime' in
/home/harrypot/public_html/fanfictions/capitol/mostra.php
on line
87
Enviat el dia 28/10/2018 a les 02:25:27
Notice
: Use of undefined constant mtime - assumed 'mtime' in
/home/harrypot/public_html/fanfictions/capitol/mostra.php
on line
88
Última modificació 07/11/2018 a les 23:41:32
Notice
: Use of undefined constant id - assumed 'id' in
/home/harrypot/public_html/fanfictions/capitol/mostra.php
on line
89
Notice
: Use of undefined constant titol - assumed 'titol' in
/home/harrypot/public_html/fanfictions/capitol/mostra.php
on line
89
Notice
: Use of undefined constant titol - assumed 'titol' in
/home/harrypot/public_html/fanfictions/capitol/mostra.php
on line
89
Tots els capítols de The Warlock Horror Picture Show
Versió per imprimir
Notice
: Use of undefined constant id_autor - assumed 'id_autor' in
/home/harrypot/public_html/fanfictions/general.php
on line
121
Notice
: Use of undefined constant titol - assumed 'titol' in
/home/harrypot/public_html/fanfictions/capitol/mostra.php
on line
98
Notice
: Use of undefined constant num - assumed 'num' in
/home/harrypot/public_html/fanfictions/capitol/mostra.php
on line
25
Notice
: Use of undefined constant title - assumed 'title' in
/home/harrypot/public_html/fanfictions/capitol/mostra.php
on line
25
< Anterior capítol
||
Notice
: Use of undefined constant titol - assumed 'titol' in
/home/harrypot/public_html/fanfictions/capitol/mostra.php
on line
99
Notice
: Use of undefined constant num - assumed 'num' in
/home/harrypot/public_html/fanfictions/capitol/mostra.php
on line
39
Notice
: Use of undefined constant title - assumed 'title' in
/home/harrypot/public_html/fanfictions/capitol/mostra.php
on line
39
Pròxim capítol >
Notice
: Use of undefined constant titol - assumed 'titol' in
/home/harrypot/public_html/fanfictions/capitol/mostra.php
on line
101
Notice
: Use of undefined constant title - assumed 'title' in
/home/harrypot/public_html/fanfictions/capitol/mostra.php
on line
104
03 — Com deia Queen: The show must go on
—L'obra queda cancel·lada —va dir l'Alambí després d'una llarga pausa dramàtica —. No... no podem permetre que torni a passar alguna cosa com aquell Nadal... em venen calfreds sols de recordar-ho.

—No sigui tan dramàtic. Podem canviar d'obra i representar el Teletubbies. La Regina queda que ni pintada com a Po —va murmurar la Candy.

—Zap que existeixen lez actriuz zubztitutez?

—Herbert... —va començar el Samuel, el professor d'història del teatre —. No passa res. Buscaré informació de com curar a la Regina. Tenim quasi un dia i mig abans que s'estreni. Podem agafar alguna altra alumna com a protagonista. Tranquil·litzat —va dir amb un somriure mentre li posava una mà a l'espatlla —Que algú se'n dugui a la Regina a la seva habitació. Els altres, teniu lliure fins a l'hora de dinar.

No va fer falta insistir en allò de lliure; els alumnes no van tardar a abandonar la sala. Així que cap no va sentir el crit que va fer el Samuel quan va agafar la botella de la qual havia begut la Regina.

L'habitació del Danny i el Sumi era el seu lloc preferit per a conspirar. No era un espai molt gran, tampoc especialment bell; més amb aquelles parets blanques que recordaven a un hospital. Els mobles havien estat restringits al mínim perquè no es mengessin l'espai: dues cadires, un escriptori, dos armaris i dos llits. Per això no varen esperar molt per a personalitzar-la. El Danny havia triat fotos de roquers o de gent que anava a fer un ritual satànic, la Sumi no veia la diferència. Ell, però, no distingia entre tots aquells dibuixos de personatges amb grans ulls i vestits de forma extravagant d'ella.

L'Ava va tombar-se al llit del Danny, sense demanar un permís que sobreentenia que li era donat després de mesos d'amistat. La Candy i la Sumi varen seure damunt l'altre llit. El Danny, privat del seu llit, va estar uns segons descol·lotat, fins que va recordar que darrere d'aquella muntanya de roba, s'amagava una cadira.

—Lo mínim que podríem fer és cercar l'antídot per tornar a la Po... perdó, a la Regina a la normalitat.

—Estic d'acord amb la Candy. I tinc una idea per a aconseguir-ho —va dir el Danny amb to misteriós.

—Merlí, aquestes paraules sempre han anticipat un desastre.

—A veure si ho he pillat bé... vols que fem una sessió d'espiritisme per intentar contactar amb el fantasma? —va preguntar l'Ava.

—Sé que dit així queda estrany...

—No, que va, és el típic pla de divendres a la nit. Eh, Danny, unes birres i després pillem una ouija i anem a parlar amb l'àvia? —va dir la Candy —. Que jo m'hi apunto.

—Zapz bé el que haz de fer, Danny?

—Clar! Que ho he vist fer a la meva tieta. Necessitem una ouija, espelmes, sang d'animal i menjar per donar als fantasmes.

—I funcionava? No és per dubtar de la teva tieta ni res... però estàs segur que això va bé? Si el fantasma ens volgués dir alguna cosa, doncs apareixeria com el Nick De-poc-sense-cap, es llevaria i en el seu coll duria l'antídot o jo que sé.

—Que és podia llevar el cap? —va dir l'Ava sorpresa. I mira que havia estat el fantasma de la seva residencia —. Per això el nom. Mai no ho havia entès.

—Ava, de veritat que necessito el nom del teu camell. Això que et fumes no pot ser normal.

La Sumi s'havia mantingut callada durant tot aquell temps, concentrada en apuntar totes les coses que necessitaven. El primer problema era d'on collons treien una ouija. El Danny va proposar anar a buscar al traster de l'escola "perquè en pla tenen de tot, guarden tot el d'obres anterior". "Sí, també m'han dit que guarden els cossos dels estudiants que s'obliden del guió" va afegir la Candy.

D'espelmes, la Sumi en tenia. "Zóc com el Dorameon" va assegurar. Sobre la sang... la Candy era vegetariana i estava en contra del maltracte animal. Però ei, a la cuina tenien suc de tomàtiga. Serviria. El menjar segurament era el més fàcil d'aconseguir: les sobres del sopar eren suficients.

Varen decidir que hi anirien passada mitjanit; quan el menjador fos buit. Tot i que anar a alguna de les seves habitacions també era una opció a tenir en compte, van trobar que millor estar a una banda més espaiosa i còmoda. "A més, això de deixar entrar al fantasma a la nostra habitació tan ràpid... primer que ens convidi a sopar, no?" va fer broma la Candy. També va apuntar que, amb la la decoració que havien preparat amb motiu de Halloween, estava segura que atrauria més als fantasmes. Qui es podia resistir als ratpenats i les calaveresque penjaven dels sostres?

—Definitivament... —va dir la Candy entre alè i alè — s'ho han muntat bé perquè els estudiants no vagin al traster... —es va deixar caure, recolzada a la paret de l'escala —. El pressupost no els arribava per comprar un ascensor?

—Per... les Kardashian —va animar-se l'Ava.

El Danny era l'únic que havia aconseguit arribar decentment a dalt de tot. La Candy va arribar la segona. En el moment quan va trepitjar el replà, va murmurar alguna cosa apuntar-se al gimnàs l'estiu que vé... però va afegir que s'ho deia cada any i al final passava olímpicament.

A la Sumi li va costar el seu arribar a dalt de tot. El seu aspecte ho denotava. Es diu que la gent es torna vermella quan s'esforça molt, i la Sumi ho complia al peu de la lletra. El cabell vermell. Els ulls vermells. La pell vermella.

Va ser en el temps mentre la Sumi usava els seus poders per a tornar al seu aspecte normal, que l'Ava per fi va arribar. Cal matisar que, en cas de no haver fet un descans tan llarg en el penúltim escaló, probablement hauria arribat abans.

Entrar en el traster no va ser difícil. Per ser un lloc on se suposava que els estudiants no podien anar, no havien estat gaire estrictes amb la seguretat: un alohomora fou suficient per obrir la porta. Tampoc hi havia molta llum, però per sort existia el lumos.

—Quanta merda hi ha per aquí —va dir la Candy mentre anava donant saltironets per inspeccionar l'entorn —Qui tingui claustrofòbia ho passarà putes aquí —Si el despatx de l'Alambí ja estava ple de trastos, allò era pitjor —Pareix el camarot dels germans Marx.

—Meva! —va dir el Danny en veure una jaqueta de cuiro tirada per allà. Va saltar per agafar-la, però l'Ava, amb una velocitat que ningú sabia que tenia, va agafar-la abans que ell.

—Jo l'he vista primer. Tots els anys de caçadora de Gryffindor m'havien de servir d'alguna cosa.

L'Ava i el Danny varen començar a discutir per la jaqueta. Mentrestant la Candy, va seguir inspeccionant la sala, rebuscant entre els objectes. La Sumi va posar els ulls en blanc.

—Com ez nota que no zou Ravenclaw. Accio ouija.

Primer no va passar res. Després varen veure com diverses teles, catifes i objectes d'attrezzo es començaven a moure. La ouija va sortir disparada en direcció a la Sumi. Va ser capaç de contenir l'impuls amb què venia, però per un moment, tots varen jurar que cauria desplomada. La Candy va felicilar-la amb una abraçada.

El Danny i l'Ava continuaven discutint per la jaqueta.

El que primer havia començat com tan sols una disputa amistosa, va avançar cap a una baralla de crits i insults. Allò va acabar quasi com una batalla campal. Ja no es conformaven amb crits; cada un estirava la jaqueta des d'un extrem. No va passar molt de temps fins que va succeir la tragèdia imaginable. El Danny va estirar més fort, fent-se així amb la jaqueta, però portant-se a l'Ava pel camí, qui caigué a terra creant un gran enrenou.

Tots varen callar a l'instant. Això els va permetre sentir passes que anaven cap allà, acompanyades d'unes veus que es preguntaven per l'enrenou. Les mirades que els amics es varen intercanviar eren clares: si ens troben aquí, estem fotuts. Afortunadament, la Candy i la Sumi varen saber reaccionar ràpidament: un encanteri mimetitzador els va fer els quatre invisibles. S'acabaven de confondre amb el fons quan la porta es va obrir.

—No hi ha ningú —va dir el Samuel —. Deuen haver estat imaginacions nostres.

La Sumi va deixar anar un esbufec. La Candy immediatament li va posar la mà a la boca per a callar-la, però no fou suficient. La Beckett va apartar al Samuel i va entrar a l'habitació. Amb aquells ulls penetrants que tant caracteritzaven va inspeccionar la sala.

—Com pots ser tan despistat? —El seu to va ser una mescla rara de compassió, com va fer notar amb el seu esbufec, i ràbia continguda —. Està tot desordenat...

—Això sempre està desordenat —El Samuel no entenia on estava la diferència.

—Però d'una manera diferent... Trobeu que pot ser part de...?

—Dels desastres que prometen les notes que hem rebut? —va seguir la Virginia —. Segurament. Deia que faria el possible per evitar la funció i si no ens portàvem bé, destruiria l'escola...

—La firma consisteix sols en una D —va intervenir la Beckett —. Pensava que era una broma d'algun estudiant avorrit, però ara... Ara tot té sentit. Els problemes amb el vestuari, els objectes d'atretzo que no arribaven... De moment ha sabotejat bé la funció.

—Ens hem quedat sense actriu principal... però tampoc no és per tant. Ja hem trobat reemplaçament, encara que a l'Alambí no estigui convençut, estic segur l'Elle que ho farà bé—va dir el Samuel mentre passava els braços per les espatlles de les seves companyes i les conduïa cap a la sortida —. Anem. Ens estan esperant.

Quan per fi els professors van marxar, els quatre amics van poder deixar anar tot l'aire acumulat. Varen donar gràcies que els docents haguessin estat tan concentrats en la conversa sobre el tal D; l'encanteri ja començava a dissipar-se i els seus contorns a instuïr-se.

—Madre mía. Pinta muy feo. Però en pla molt molt lleig —El Danny va ser el primer a trencar el silenci.

—En res els guionistes de Pretty Little Liars enviaran una carta a l'acadèmia. Diuen que volen reclamar els drets d'autor —Les cares d'incomprensió varen ser l'única resposta que va tenir la Candy. Fills de mags... —. Era broma. Que proposeu?

—Enlleztir-ho tot per aquezta nit. Repazar encanteris de duel i... baixar a dinar, no puc penzar amb l'eztómac buit.

Varen sortir del trastet, però van deixar l'optimisme allà. La Candy va intentar contar tres acudits dolents. La Sumi va preguntar que tocava per dinar, seguidament, va oferir un monòleg sobre quins plats li ferien més ganes avui. La Candy va fer les habituals ganyotes quan mencionava alguna recepta amb carn. El Danny va dir algunes paraules aleatòries, la majoria malsonants.

Ja arrivaben quan ll'Ava va decidir intervenir en la conversa.

—Sincerament... trobo que us esteu passant de pessimistes. Val, hi ha hagut coses que fan pensar que algú vol engegar a rodar l'obra? Sí, però estic segura que només són una sèrie de casualitats que el tal D ha aprofitat per tenir el seu minut de glòria. Segur que només és un flipat ressentit perquè no li han donat el paper de Nigromant i...

Les darreres paraules de l'Ava es varen veure silenciades per un enrenou format de sobte. Quatre alumnes estaven corrent com si el diable els encalcés, mentre cridaven unes paraules molt clares:

—Ajuda! El teatre s'està cremant!
Llegit 163 vegades

Notice: Use of undefined constant titol - assumed 'titol' in /home/harrypot/public_html/fanfictions/capitol/mostra.php on line 118

Notice: Use of undefined constant num - assumed 'num' in /home/harrypot/public_html/fanfictions/capitol/mostra.php on line 25

Notice: Use of undefined constant title - assumed 'title' in /home/harrypot/public_html/fanfictions/capitol/mostra.php on line 25
< Anterior capítol ||
Notice: Use of undefined constant titol - assumed 'titol' in /home/harrypot/public_html/fanfictions/capitol/mostra.php on line 119

Notice: Use of undefined constant num - assumed 'num' in /home/harrypot/public_html/fanfictions/capitol/mostra.php on line 39

Notice: Use of undefined constant title - assumed 'title' in /home/harrypot/public_html/fanfictions/capitol/mostra.php on line 39
Pròxim capítol >
Comentaris
Envia un
comentari!
:
Notice
: Undefined variable: anonymous in
/home/harrypot/public_html/fanfictions/comentari/mostra.php
on line
43
Per comentar has d'estar registrat. Registra't és gratuït ;-)

Notice: Use of undefined constant comment - assumed 'comment' in /home/harrypot/public_html/fanfictions/comentari/mostra.php on line 120

Notice: Use of undefined constant usuari - assumed 'usuari' in /home/harrypot/public_html/fanfictions/comentari/mostra.php on line 134

Notice: Use of undefined constant user_avatar_type - assumed 'user_avatar_type' in /home/harrypot/public_html/includes/metodes_utils_comuns.php on line 133

Notice: Use of undefined constant user_avatar_type - assumed 'user_avatar_type' in /home/harrypot/public_html/includes/metodes_utils_comuns.php on line 136

Notice: Use of undefined constant user_avatar_type - assumed 'user_avatar_type' in /home/harrypot/public_html/includes/metodes_utils_comuns.php on line 138

Notice: Use of undefined constant user_avatar - assumed 'user_avatar' in /home/harrypot/public_html/includes/metodes_utils_comuns.php on line 139


Notice: Use of undefined constant usuari - assumed 'usuari' in /home/harrypot/public_html/fanfictions/comentari/mostra.php on line 155


Notice: Use of undefined constant usuari - assumed 'usuari' in /home/harrypot/public_html/fanfictions/comentari/mostra.php on line 165

Notice: Use of undefined constant aid - assumed 'aid' in /home/harrypot/public_html/fanfictions/comentari/mostra.php on line 165

Notice: Use of undefined constant aid - assumed 'aid' in /home/harrypot/public_html/fanfictions/comentari/mostra.php on line 167
Mercè Granger
Notice: Use of undefined constant aid - assumed 'aid' in /home/harrypot/public_html/fanfictions/comentari/mostra.php on line 169

Notice: Use of undefined constant usuari - assumed 'usuari' in /home/harrypot/public_html/fanfictions/comentari/mostra.php on line 186

Notice: Use of undefined constant comentaris - assumed 'comentaris' in /home/harrypot/public_html/fanfictions/comentari/mostra.php on line 186
64 comentaris
28/10/2018 a les 11:36:50
#27274

Notice: Use of undefined constant usuari - assumed 'usuari' in /home/harrypot/public_html/fanfictions/comentari/mostra.php on line 220

Notice: Use of undefined constant ff - assumed 'ff' in /home/harrypot/public_html/fanfictions/comentari/mostra.php on line 222
Tinc 4 fanfictions i un total de 12 capítols

Notice: Use of undefined constant id_autor - assumed 'id_autor' in /home/harrypot/public_html/fanfictions/general.php on line 121


No tinc gaire a comentar. Només que Pretty Little Liars tracta de quatre noies que per diversos motius reben missatges amenaçadors firmats per -A; per això la Candy fa la conya.

Ah, i quan l'Ava diu que era caçadora, la Candy li deia que ella s'estimava més el James Potter com caçador, però que era una patata jugant a Quidditch (ella era la batedora de Gryffindor; la Candy i l'Ava ja es coneixien/eren amigues abans d'entrar a l'acadèmia). Això era per a fer un guinyo a la meva fic del Concurs de relats d'hivern, però no m'hi ha cabut.






Notice: Use of undefined constant comment - assumed 'comment' in /home/harrypot/public_html/fanfictions/comentari/mostra.php on line 120

Notice: Use of undefined constant usuari - assumed 'usuari' in /home/harrypot/public_html/fanfictions/comentari/mostra.php on line 134

Notice: Use of undefined constant user_avatar_type - assumed 'user_avatar_type' in /home/harrypot/public_html/includes/metodes_utils_comuns.php on line 133

Notice: Use of undefined constant user_avatar_type - assumed 'user_avatar_type' in /home/harrypot/public_html/includes/metodes_utils_comuns.php on line 136

Notice: Use of undefined constant user_avatar - assumed 'user_avatar' in /home/harrypot/public_html/includes/metodes_utils_comuns.php on line 137


Notice: Use of undefined constant usuari - assumed 'usuari' in /home/harrypot/public_html/fanfictions/comentari/mostra.php on line 155


Notice: Use of undefined constant usuari - assumed 'usuari' in /home/harrypot/public_html/fanfictions/comentari/mostra.php on line 165

Notice: Use of undefined constant aid - assumed 'aid' in /home/harrypot/public_html/fanfictions/comentari/mostra.php on line 165

Notice: Use of undefined constant aid - assumed 'aid' in /home/harrypot/public_html/fanfictions/comentari/mostra.php on line 167
Agatha Black
Notice: Use of undefined constant aid - assumed 'aid' in /home/harrypot/public_html/fanfictions/comentari/mostra.php on line 169
Moderador/a
Notice: Use of undefined constant usuari - assumed 'usuari' in /home/harrypot/public_html/fanfictions/comentari/mostra.php on line 186

Notice: Use of undefined constant comentaris - assumed 'comentaris' in /home/harrypot/public_html/fanfictions/comentari/mostra.php on line 186
1194 comentaris
02/11/2018 a les 14:15:31
#27287

Notice: Use of undefined constant usuari - assumed 'usuari' in /home/harrypot/public_html/fanfictions/comentari/mostra.php on line 220

Notice: Use of undefined constant ff - assumed 'ff' in /home/harrypot/public_html/fanfictions/comentari/mostra.php on line 222
Tinc 8 fanfictions i un total de 193 capítols

Notice: Use of undefined constant id_autor - assumed 'id_autor' in /home/harrypot/public_html/fanfictions/general.php on line 121


Al final l'Ava és Gryffindor? I la Sumi a Ravenclaw? Naaaah, no t'ho has pensat bé! XD Almenys la Candy l'he encertat!

- "A més, això de deixar entrar al fantasma a la nostra habitació tan ràpid... primer que ens convidi a sopar, no?" --> OMG XD És veritat que a HP mai no es fa menció d'arts "ocultes" de comunicar-se amb l'Altre Món... Em pregunto com és que no surt res de tot això, tan relacionat amb la bruixeria com ho està... Almenys la futorologia la posen, que se'n refoten una mica (menys, curiosament, pel que fa a les profecies), però això és estrany. Així que que facin una Ouija al meu cap és la cosa més muggle que podrien fer... XD

I ara el teatre es crema... carai, carai, això va de mal en pitjor. Em pregunto quins deuen ser els motius d'aquest boicot... no veig que ningú de l'escola hi surti guanyant si l'obre se'n va a prendre pel sac...?

Segueixo!






Notice: Use of undefined constant comment - assumed 'comment' in /home/harrypot/public_html/fanfictions/comentari/mostra.php on line 120

Notice: Use of undefined constant usuari - assumed 'usuari' in /home/harrypot/public_html/fanfictions/comentari/mostra.php on line 134

Notice: Use of undefined constant user_avatar_type - assumed 'user_avatar_type' in /home/harrypot/public_html/includes/metodes_utils_comuns.php on line 133

Notice: Use of undefined constant user_avatar_type - assumed 'user_avatar_type' in /home/harrypot/public_html/includes/metodes_utils_comuns.php on line 136

Notice: Use of undefined constant user_avatar - assumed 'user_avatar' in /home/harrypot/public_html/includes/metodes_utils_comuns.php on line 137


Notice: Use of undefined constant usuari - assumed 'usuari' in /home/harrypot/public_html/fanfictions/comentari/mostra.php on line 155


Notice: Use of undefined constant usuari - assumed 'usuari' in /home/harrypot/public_html/fanfictions/comentari/mostra.php on line 165

Notice: Use of undefined constant aid - assumed 'aid' in /home/harrypot/public_html/fanfictions/comentari/mostra.php on line 165

Notice: Use of undefined constant aid - assumed 'aid' in /home/harrypot/public_html/fanfictions/comentari/mostra.php on line 167
Unapersona
Notice: Use of undefined constant aid - assumed 'aid' in /home/harrypot/public_html/fanfictions/comentari/mostra.php on line 169

Notice: Use of undefined constant usuari - assumed 'usuari' in /home/harrypot/public_html/fanfictions/comentari/mostra.php on line 186

Notice: Use of undefined constant comentaris - assumed 'comentaris' in /home/harrypot/public_html/fanfictions/comentari/mostra.php on line 186
201 comentaris
02/11/2018 a les 20:17:51
#27290

Notice: Use of undefined constant usuari - assumed 'usuari' in /home/harrypot/public_html/fanfictions/comentari/mostra.php on line 220

Notice: Use of undefined constant ff - assumed 'ff' in /home/harrypot/public_html/fanfictions/comentari/mostra.php on line 222
Tinc 6 fanfictions i un total de 39 capítols

Notice: Use of undefined constant id_autor - assumed 'id_autor' in /home/harrypot/public_html/fanfictions/general.php on line 121


Una ouija! Estic d'acord amb la Gee que això sona molt muggle hahaha Les mencions als passats dels personatges (l'anècdota del Nick-de-poc-sense-cap, la caçadora...) donen una mica de profunditat als personatges, i això està bé ^^

Em fa gràcia com de despreocupats són tots, sobretot tenint en compte que deuen tenir 18 anys, no? Por no ho sé, però còmedia sí que ho és xD Vaig llegint!






Notice: Use of undefined constant comment - assumed 'comment' in /home/harrypot/public_html/fanfictions/comentari/mostra.php on line 120

Notice: Use of undefined constant usuari - assumed 'usuari' in /home/harrypot/public_html/fanfictions/comentari/mostra.php on line 134

Notice: Use of undefined constant user_avatar_type - assumed 'user_avatar_type' in /home/harrypot/public_html/includes/metodes_utils_comuns.php on line 133

Notice: Use of undefined constant user_avatar_type - assumed 'user_avatar_type' in /home/harrypot/public_html/includes/metodes_utils_comuns.php on line 136

Notice: Use of undefined constant user_avatar - assumed 'user_avatar' in /home/harrypot/public_html/includes/metodes_utils_comuns.php on line 137


Notice: Use of undefined constant usuari - assumed 'usuari' in /home/harrypot/public_html/fanfictions/comentari/mostra.php on line 155


Notice: Use of undefined constant usuari - assumed 'usuari' in /home/harrypot/public_html/fanfictions/comentari/mostra.php on line 165

Notice: Use of undefined constant aid - assumed 'aid' in /home/harrypot/public_html/fanfictions/comentari/mostra.php on line 165

Notice: Use of undefined constant aid - assumed 'aid' in /home/harrypot/public_html/fanfictions/comentari/mostra.php on line 167
hermione potter
Notice: Use of undefined constant aid - assumed 'aid' in /home/harrypot/public_html/fanfictions/comentari/mostra.php on line 169

Notice: Use of undefined constant usuari - assumed 'usuari' in /home/harrypot/public_html/fanfictions/comentari/mostra.php on line 186

Notice: Use of undefined constant comentaris - assumed 'comentaris' in /home/harrypot/public_html/fanfictions/comentari/mostra.php on line 186
237 comentaris
07/11/2018 a les 12:36:46
#27301

Notice: Use of undefined constant usuari - assumed 'usuari' in /home/harrypot/public_html/fanfictions/comentari/mostra.php on line 220

Notice: Use of undefined constant ff - assumed 'ff' in /home/harrypot/public_html/fanfictions/comentari/mostra.php on line 222
Tinc 8 fanfictions i un total de 69 capítols

Notice: Use of undefined constant id_autor - assumed 'id_autor' in /home/harrypot/public_html/fanfictions/general.php on line 121


Ja torno a ser aquí!!! Tinc moltes coses a comentar, perquè hi ha tantes referències de coses que m'agraden... que ja no sé per on començar!

-En Danny i la Sumi poden dormir a la mateixa habitació? Llavors les habitacions són unisex, em sembla una idea perfecta! A més, és guai veure el seu contrast de gustos i que, tot i així, siguin tan bons amics.

-Comparar a la Regina amb en Po ja m'ha fet gràcia de bon principi, però a directament anomenar-la així m'ha fet pixar-me de riure. A saber com devé acabar la noia i com de bé li devia caure a la Candy perquè en digui aquestes coses hahahaha

-Veig que l'únic que fa esport o que té més bona resistència és en Danny. M'ha recordat molt a diversos moments que passo amb les meves amigues (elles són unes negades per l'esport).

-L'Ava i la Candy són Gryffindor les dues?!?!? Ostres... doncs crec que no n'hagués posat a cap de les dues en aquesta residència, però tu manes, les teves raons deus tenir xD La Sumi a Ravenclaw sí que la veia, a més he de dir que el comentari que fa quan busquen la ouija és molt encertat, digne d'una Ravenclaw hahaha

-Fan, fan, fan d'aquesta frase: "Eh, Danny, unes birres i després pillem una ouija i anem a parlar amb l'àvia? ". No tinc paraules xD

-¡El teatro está en llamas! Doncs... apaga i vámonos... A veure com se'n surten tots aquests ara i quina solució troben. Per cert, gran encert amb Pretty Little Liars, jo l'he vist sencera i... potser sí que els truquen per demanar els drets d'autor ahhaah (jo m'hagués rigut del comentari de la Candy, pobreta, que s'ha quedat tota sola).

Segueixo llegint!!!!






Notice: Use of undefined constant comment - assumed 'comment' in /home/harrypot/public_html/fanfictions/comentari/mostra.php on line 120

Notice: Use of undefined constant usuari - assumed 'usuari' in /home/harrypot/public_html/fanfictions/comentari/mostra.php on line 134

Notice: Use of undefined constant user_avatar_type - assumed 'user_avatar_type' in /home/harrypot/public_html/includes/metodes_utils_comuns.php on line 133

Notice: Use of undefined constant user_avatar_type - assumed 'user_avatar_type' in /home/harrypot/public_html/includes/metodes_utils_comuns.php on line 136

Notice: Use of undefined constant user_avatar - assumed 'user_avatar' in /home/harrypot/public_html/includes/metodes_utils_comuns.php on line 137


Notice: Use of undefined constant usuari - assumed 'usuari' in /home/harrypot/public_html/fanfictions/comentari/mostra.php on line 155


Notice: Use of undefined constant usuari - assumed 'usuari' in /home/harrypot/public_html/fanfictions/comentari/mostra.php on line 165

Notice: Use of undefined constant aid - assumed 'aid' in /home/harrypot/public_html/fanfictions/comentari/mostra.php on line 165

Notice: Use of undefined constant aid - assumed 'aid' in /home/harrypot/public_html/fanfictions/comentari/mostra.php on line 167
Antares_Black
Notice: Use of undefined constant aid - assumed 'aid' in /home/harrypot/public_html/fanfictions/comentari/mostra.php on line 169

Notice: Use of undefined constant usuari - assumed 'usuari' in /home/harrypot/public_html/fanfictions/comentari/mostra.php on line 186

Notice: Use of undefined constant comentaris - assumed 'comentaris' in /home/harrypot/public_html/fanfictions/comentari/mostra.php on line 186
374 comentaris
27/11/2018 a les 02:14:05
#27320

Notice: Use of undefined constant usuari - assumed 'usuari' in /home/harrypot/public_html/fanfictions/comentari/mostra.php on line 220

Notice: Use of undefined constant ff - assumed 'ff' in /home/harrypot/public_html/fanfictions/comentari/mostra.php on line 222
Tinc 9 fanfictions i un total de 43 capítols

Notice: Use of undefined constant id_autor - assumed 'id_autor' in /home/harrypot/public_html/fanfictions/general.php on line 121


«No sigui tan dramàtic» (no, és clar, sobretot en una escola dramàtica... vull dir, d'art dramàtica) «Podem canviar d'obra i representar el Teletubbies» És clar que sí! Tot per no posar Macbeth (que és el que els muggle posen sempre quan no poden fer el que tocava. Potser els bruixots posen els Teletubbies en aquests casos...). «La Regina queda que ni pintada com a Po» Jo la posaria de Tinki Winki!! <3 No era una diva? ;)

Li has posat Regina perquè és una diva, una reina? (he vist que hi ha noms que no vas posar al tema dels noms. La Regina també és cànon? Per això no la hi has afegida?).

«fotos de roquers o de gent que anava a fer un ritual satànic, la Sumi no veia la diferència» Sublim.

Ui... això de saber el que fas perquè "ho has vist fer a la teva tieta" xD i menys amb espiritisme, no pronostica res de bo...

Ah! Gryffindor! Gryffindor!! L'Ava és Gryffindor! Quan un Gry diu que un personatge és Sly, dubta! Hahahahaaa Mira que no entendre per què es de deia de-poc-sense-cap!

«"Sí, també m'han dit que guarden els cossos dels estudiants que s'obliden del guió" va afegir la Candy». Quin humor xD

En Doraemon, Zumi! Hahhaa Suc de tomàtiga en comptes de sang! hahhaa

Prefereixen les Kardashian que tenir un ascensor? No ho he entès... Amb les escales de pedra i alhora automàtiques com les que té en Dumbledore, jo ja hi firmo!!

«Es diu que la gent es torna vermella quan s'esforça molt, i la Sumi ho complia al peu de la lletra. El cabell vermell. Els ulls vermells. La pell vermella» Això m'ha recordat la Wizadora (és clar que no sé si ho coneixeu...), a red banana.

«no havien estat gaire estrictes amb la seguretat: un alohomora fou suficient per obrir la porta. Tampoc hi havia molta llum, però per sort existia el lumos» Ho poses com: ei, gent, que som bruixots, no us n'oblideu! Hahaha

Oh! Ho havia pensat, que la Sumire era de Ravenclaw!!

Com que es crema el teatre!!!!???

------------------

«com curar a la Regina»  com curar la Regina

«Que és podia llevar el cap?»  Que es podia llevar el cap?

«ho passarà putes»  les passarà putes

«El cabell vermell» Els cabells verm ells

«instuïr-se»  intuir-se

«deixar entrar al fantasma»  deixar entrar el fantasma

«quan ll'Ava»  quan l'Ava

---------------

«En Danny i la Sumi poden dormir a la mateixa habitació? Llavors les habitacions són unisex, em sembla una idea perfecta!» Més que perfecta!

«Comparar a la Regina amb en Po ja m'ha fet gràcia de bon principi, però a directament anomenar-la així m'ha fet pixar-me de riure» Opino el mateix!

Doncs jo trobo que l'Ava sí que fa molt per Gryffindor.

Piro, que diuen que es crema el teatre! A males, sempre tenim l'aquamenti...

Però vaig cap al següent capítol! (Avui me n'aniré a dormir tard... m'has enganxat)

Antares






Notice: Use of undefined constant comment - assumed 'comment' in /home/harrypot/public_html/fanfictions/comentari/mostra.php on line 120

Notice: Use of undefined constant usuari - assumed 'usuari' in /home/harrypot/public_html/fanfictions/comentari/mostra.php on line 134

Notice: Use of undefined constant user_avatar_type - assumed 'user_avatar_type' in /home/harrypot/public_html/includes/metodes_utils_comuns.php on line 133

Notice: Use of undefined constant user_avatar_type - assumed 'user_avatar_type' in /home/harrypot/public_html/includes/metodes_utils_comuns.php on line 136

Notice: Use of undefined constant user_avatar - assumed 'user_avatar' in /home/harrypot/public_html/includes/metodes_utils_comuns.php on line 137


Notice: Use of undefined constant usuari - assumed 'usuari' in /home/harrypot/public_html/fanfictions/comentari/mostra.php on line 155


Notice: Use of undefined constant usuari - assumed 'usuari' in /home/harrypot/public_html/fanfictions/comentari/mostra.php on line 165

Notice: Use of undefined constant aid - assumed 'aid' in /home/harrypot/public_html/fanfictions/comentari/mostra.php on line 165

Notice: Use of undefined constant aid - assumed 'aid' in /home/harrypot/public_html/fanfictions/comentari/mostra.php on line 167
Cass Ross
Notice: Use of undefined constant aid - assumed 'aid' in /home/harrypot/public_html/fanfictions/comentari/mostra.php on line 169

Notice: Use of undefined constant usuari - assumed 'usuari' in /home/harrypot/public_html/fanfictions/comentari/mostra.php on line 186

Notice: Use of undefined constant comentaris - assumed 'comentaris' in /home/harrypot/public_html/fanfictions/comentari/mostra.php on line 186
286 comentaris
09/12/2018 a les 11:28:01
#27333

Notice: Use of undefined constant usuari - assumed 'usuari' in /home/harrypot/public_html/fanfictions/comentari/mostra.php on line 220

Notice: Use of undefined constant ff - assumed 'ff' in /home/harrypot/public_html/fanfictions/comentari/mostra.php on line 222
Tinc 9 fanfictions i un total de 13 capítols

Notice: Use of undefined constant id_autor - assumed 'id_autor' in /home/harrypot/public_html/fanfictions/general.php on line 121


<<llarga pausa dramàtica>>, aquest director és tot un personatge lol Sort que hi ha gent més sensata que no pas ell, llàstima que el dire és el dire i no la gent sensata... A veure què passa lol


OMG Aquesta no me l'esperava... En el món màgic, contactar amb els morts a través d'una ouija hahahaha. A mi no em tranquil·litza gaire, eh, això de <<Ho he vist fer a la meva tieta>> lol Però això no vol dir res, Danny! Quantes vegades, eh? Quant de temps en fa? <<No és per dubtar de la teva tieta ni res...>> En sèrio? lol Jo sí que dubtaria, i molt. Ai, mare, a veure quina una ens espera.

I el traster que també és un caos.... Però, a veure, que no tenen servei de neteja?? Em fa molta gràcia que el Danny i l'Av es barallin com criatures per la jaqueta de cuir hahaha.

Oooh, així que ara hi ha una carta amb una D... Anava a dir 'a veure què passa' però vaia, que el teatre s'està cremant!! I l'Ava dient que estaven sent massa pessimistes hahahaha Però a veure, que no són bruixots? Què fan tots corrents cames ajudeu-me!! Aquamenti, burros, aquamenti!






Notice: Use of undefined constant comment - assumed 'comment' in /home/harrypot/public_html/fanfictions/comentari/mostra.php on line 120

Notice: Use of undefined constant usuari - assumed 'usuari' in /home/harrypot/public_html/fanfictions/comentari/mostra.php on line 134

Notice: Use of undefined constant user_avatar_type - assumed 'user_avatar_type' in /home/harrypot/public_html/includes/metodes_utils_comuns.php on line 133

Notice: Use of undefined constant user_avatar_type - assumed 'user_avatar_type' in /home/harrypot/public_html/includes/metodes_utils_comuns.php on line 136

Notice: Use of undefined constant user_avatar - assumed 'user_avatar' in /home/harrypot/public_html/includes/metodes_utils_comuns.php on line 137


Notice: Use of undefined constant usuari - assumed 'usuari' in /home/harrypot/public_html/fanfictions/comentari/mostra.php on line 155


Notice: Use of undefined constant usuari - assumed 'usuari' in /home/harrypot/public_html/fanfictions/comentari/mostra.php on line 165

Notice: Use of undefined constant aid - assumed 'aid' in /home/harrypot/public_html/fanfictions/comentari/mostra.php on line 165

Notice: Use of undefined constant aid - assumed 'aid' in /home/harrypot/public_html/fanfictions/comentari/mostra.php on line 167
Arwen Black
Notice: Use of undefined constant aid - assumed 'aid' in /home/harrypot/public_html/fanfictions/comentari/mostra.php on line 169
Moderador/a
Notice: Use of undefined constant usuari - assumed 'usuari' in /home/harrypot/public_html/fanfictions/comentari/mostra.php on line 186

Notice: Use of undefined constant comentaris - assumed 'comentaris' in /home/harrypot/public_html/fanfictions/comentari/mostra.php on line 186
154 comentaris
21/12/2018 a les 19:16:58
#27353

Notice: Use of undefined constant usuari - assumed 'usuari' in /home/harrypot/public_html/fanfictions/comentari/mostra.php on line 220

Notice: Use of undefined constant ff - assumed 'ff' in /home/harrypot/public_html/fanfictions/comentari/mostra.php on line 222
Encara no he escrit cap fanfiction

Notice: Use of undefined constant id_autor - assumed 'id_autor' in /home/harrypot/public_html/fanfictions/general.php on line 121


Hola, vaig escriure el comentari i se'm va borrar :( Però cap problema, m'he tornat a llegir el capítol ò.ó

"—Zap que existeixen lez actriuz zubztitutez?" Ai, sí, semblava que s'hagués d'acabar el món!

Crec que a la beguda de la Regina hi havia poció de la mutació amb un pèl de puff pigmeu. I també teoritzo que se l'havia posat ella mateixa per a no haver de fer d'actriu principal.

Habitacions mixtes, que moderns, que be!

"No, que va, és el típic pla de divendres a la nit. Eh, Danny, unes birres i després pillem una ouija i anem a parlar amb l'àvia?"
"Que és podia llevar el cap? —va dir l'Ava sorpresa. I mira que havia estat el fantasma de la seva residencia —. Per això el nom. Mai no ho havia entès."
"Sí, també m'han dit que guarden els cossos dels estudiants que s'obliden del guió"
"Cal matisar que, en cas de no haver fet un descans tan llarg en el penúltim escaló, probablement hauria arribat abans."
"Com ez nota que no zou Ravenclaw. Accio ouija."
Aquestes frases m'agraden especialment xD

No he entès la referència a les Kardashian, ho podries explicar?

El teatre es crema! Ajuda! Espero que amb uns quants cops de màgia el puguin arreglar, per alguna cosa els hauria de servir ser mags :)